A profound transformation of infrastructures is underway in the world of Post-Trading and Payment Systems, the so-called "Vision 2020" (T2 / T2S Consolidation, ECMS, messaging ISO 20022, etc.), which will impose significant changes in the areas Treasury, Securities Regulation and Collateral Management.
CAD IT proposes to the Liquidity Manager "DE MON", a transversal monitoring dashboard, which guarantees a complete reading of the internal and external information, providing operators with an overview and detailed view of the progress of:
liquidity (End of Day, Intraday, Forecasting);
collateral;
settlement.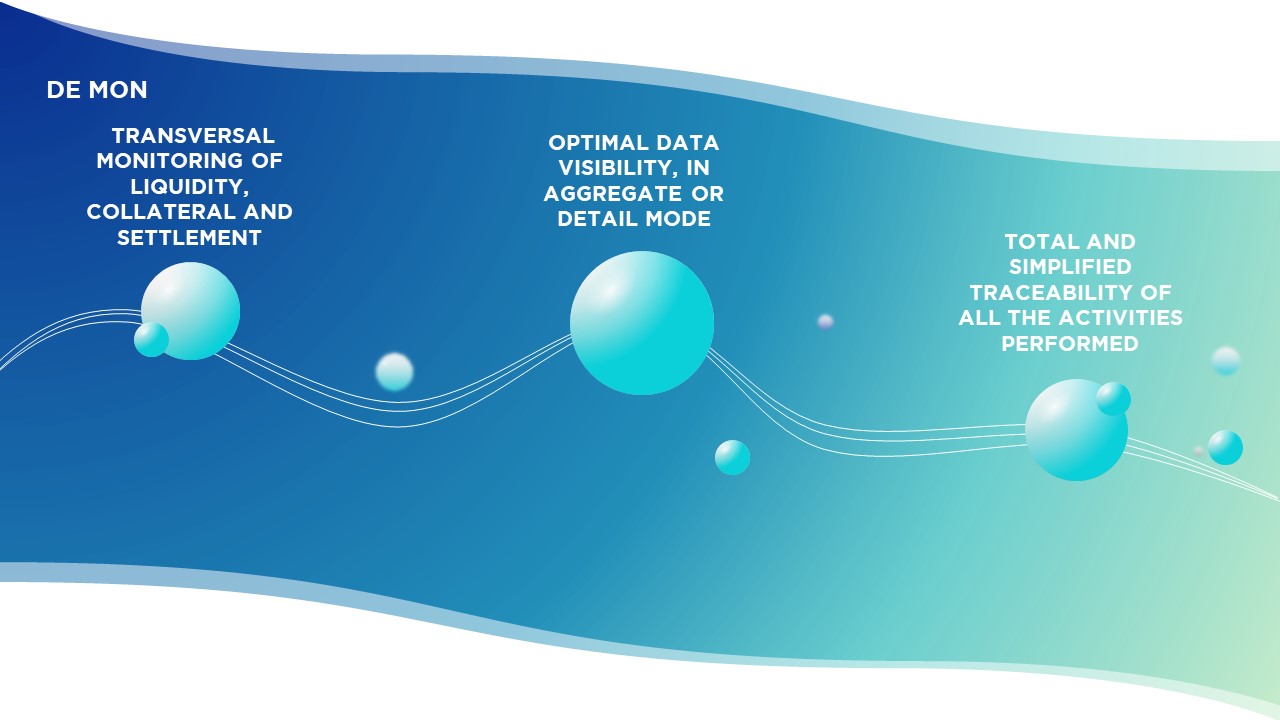 Furthermore, DE MON may be equipped with dispositive functions (manual or automatic) for immediate sending to the reference systems and / or to the regulation circuits.
Thanks to DE MON, control and management needs are met in a single, flexible access point that is compatible with all the strategic and operational choices made.
With DE MON you will get the maximum in terms of:
usability, thanks to a latest generation graphic interface (the reading and management of information is facilitated and highly customizable);
adaptability to the organizational structure of security / qualifications and operational workflow;
amount of information that can be managed, with optimal data visibility, in aggregate or detail mode;
total and simplified traceability of all the activities performed.
DE MON is natively set up for managing messaging systems FIN (ISO15022 and ISO7775), XML ISO20022, RNI, XTRM and easily configurable for managing messages in proprietary format using parametric functions.